Asheville Communities
What Asheville communities fit your lifestyle? After figuring out the kind of place you need, where is the best place in Asheville for you to plant your roots? It's time to learn about the neighborhoods of Asheville.
You've looked inward to learn about yourself and your needs. Now you need to look outward to find out where those needs can best be met.
Already know exactly which community you want to live in? Great! You can tell us what you love about Your Favorite Asheville Community!
As a matter of fact, I would - and I'm sure others who visit this site would, too - love to hear from you about some special communities in the Asheville area. Follow that link to tell us what do you think is the best Asheville neighborhood for kids? And where is the best place in Asheville to retire?
If you don't already know where in Asheville you want to find a home, this process makes sense, doesn't it?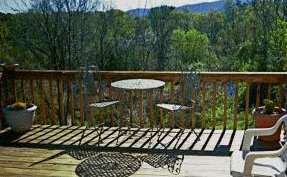 You need to research before you come to Asheville – as much as you can. There are things you can do to find out about the various areas and neighborhoods.
The Internet and maps are your primary tools.
Here's a list of some Asheville places: neighborhoods, communities and towns. Google them to see what you can find out. See where they are on your map. I've begun writing about some of them, so click on the live links for more information.
Asheville Neighborhoods
Lake View Park
Beaverdam Road
Beverly Hills
Oakley
Communities North
Woodfin
Marshall
Mars Hill
Barnardsville
Communities West
Candler
Canton
Waynesville
Communities South
Biltmore Forest
Biltmore Park
Avery Creek
Royal Pines
Arden
Fletcher
Hendersonville
Brevard
Communities Southeast
Reynolds
Fairview
Lake Lure
Communities East
Riceville
Swannanoa
Black Mountain
Montreat
Most of these places are in Buncombe County, where Asheville is centrally located. You can check the county websites. The counties around Buncombe include, Madison, Yancy, McDowell, Rutherford, Henderson, and Haywood. What you research may depend on how far you want to be from Asheville.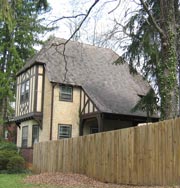 The closer you are the more you have the Asheville flavor, which is what I'm thinking you want. But, you may not mind a little distance. Further from Asheville may be less expensive and have lower taxes. You need to balance your needs and wants.
When you find a place that sounds like it might have potential for you, start a section for it in your notebook. Collect everything you can find about it.
Are you looking for a walkable location? You'll want to use this little tool. Find an address in the area you're considering and enter it:
It's starting to get more exciting! Let's see what the next step is! Go to Step 5 - Find a Realtor.
What can you tell us about
your favorite Asheville Community?
What Asheville Communities would you like to live in and why? Or maybe you already live here and would like to tell us about your neighborhood. Great!
What Other Visitors Have Said About Asheville Communities
Click below to see Asheville Communities contributions from other visitors to this page...

We Love the Reynolds Community

The Reynolds Community is located just about 10 minutes from downtown. It feels rural, but is so convenient. It seems most people in the Asheville area …
Versant Not rated yet
From an elevation reaching 3,000 feet, Versant is a private, gated community where luxury and nature meet at their peak. Where family life revolves around …
West Asheville is it! Not rated yet
Before moving to the Asheville area in July, 2008, I traveled far and wide to find a place to settle down. I had lived happily in the San Francisco Bay …
---
Go to Step 5 - Find an Asheville Realtor

Return from Asheville Communities to Home Buying Guide

Return to Home from Asheville Communities