Step 1 - Why Move?
Why move to Asheville? Why move at all? Well, you really like Asheville, or at least you think you do. Maybe you haven't been to Asheville, but it sounds so wonderful. I know exactly what you mean! I was ready to drop everything and move here when I heard about it.
For me, I was in mid-life and considering all that had gone before and thinking about all yet to be in my life. Why Asheville was the best place to move wasn't something I carefully figured out. It just was.
Life is just too short to settle for less. If you can live the lifestyle you want, do it!
You don't have to be a millionaire...
...You can live a simple life. You don't even have to buy a home; you can rent, if you must. Moving to Asheville is just something some of us have to do, even if it means moving out of state.
But the real purpose of this step is to get it down in black and white – why do YOU want to move to Asheville? Why Asheville?
If you'd like to, you can share your story!
Many people looking at this site don't already live here, and even if they do, they still need to consider...
...is Asheville really the best place for me?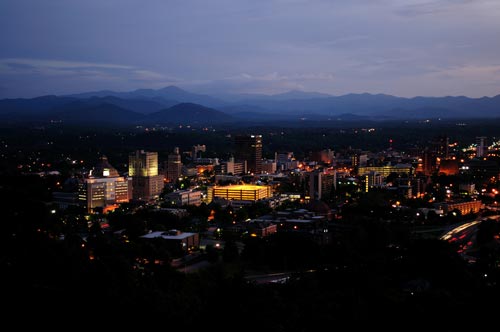 Asheville is rich in the arts, natural beauty, creative energy, progressive thinking, wonderful restaurants, friendly people, alternative health options, all kinds of interest groups, The Center for Creative Retirement (not just for older people), and the list goes on and on and on...
What are your reasons for wanting to move to Asheville?
Spend some reflective time thinking about this. Write everything down. Put it in your notebook.
You are unique...
...and the reasons you want to live in Asheville may be a bit similar to why someone else wants to, but they will be different. This exercise is important and will tell you something about yourself that you need to know.
Tell Us Your Story! - Why Move to Asheville?
Why move to Asheville? We all have a great story! What's your reason to move to Asheville? Share it! If you're hoping to move here, tell us your dreams. If you've moved here already, share your experience - are you glad you're here?
What Other Visitors Have Said
about Moving to Asheville
Click below to see what others have said about Why they want to Move to Asheville (or why they did)...

Return from Why Move? to Home Buying Guide

Return Home from Why Move?

Go to Step 2 - Home Place