Retire in Asheville
Why retire in Asheville? Well, because it's the best place in the world to live. Period! Plus it's a great place for retirees for many reasons.
When you think of retirement, what comes to your mind?
Some people may think of a tropical island with blue-green water on white-sand beaches, swaying palm trees, a hammock inviting you between two of them.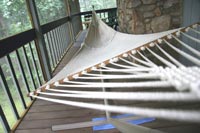 That would be nice for a week or two or even a month, but then you start getting antsy. You want to be doing something - lots of things. You want variety, activities, places to explore - as well as the peace of your retirement dream house.
Before finishing this page, watch this CBS video! You don't have to take my word for it. Listen to what some of these people have to say... You may want to retire in Asheville!
You want a meaningful life - doing the things you always said you would do when you retired: painting, poetry, acting, writing your memoir, photography, ceramics, glass blowing, woodworking, and on and on...
You want to volunteer. You want to take all kinds of classes, maybe learn Spanish, Italian, French or Chinese!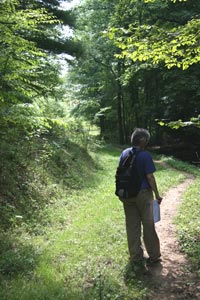 You want to be active and fit - go hiking, biking, kayaking and rafting, maybe even try rock climbing, and go to a gym, learn Tai Chi, practice yoga, and every kind of dance you can imagine!
There's always something going on in Asheville. It's motivating, stimulating, inspiring - and fun!. Festivals of every kind, concerts for every taste, community and professional theater, local and ethnic-themed restaurants, and going on ten local breweries.
Well, all that and more can be your life in Asheville. (The hammock above is actually an Asheville hammock on a screened-in Asheville porch.) Check out the Asheville Baby Boomers article I wrote.
No, not the white-sand beaches, but the is just four hours away in Charleston, South Carolina. In five hours you can be in Savannah, Georgia on the coast.
Home choices include whatever you want. A downtown condo. An energy-efficient healthy home within walking distance to a coffee shop. A secluded cabin within twenty minutes to town. An under-55 community. A retirement community. A golf-course community. Co-housing. You name it!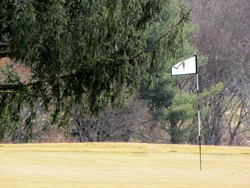 Practically speaking, Asheville also has excellent medical care for such a small city.
Be sure to check my growing list of Asheville Retirement Resources. And please let me know of any you think I should include or if there's any way I can help you.
Planning a trip here just to check out the place? Think you might like to retire in Asheville? Let's meet for coffee/tea! I'd be happy just to chat, if you'd like. Don't worry - I'm not going to try to sell you anything. I just love it here and am happy to help you know if this may be the place for you. To tell you the truth - it's not for everyone. But, maybe it's for you!
In the meantime, check out this great website about retirement and Aspire to Retire! - Information and ideas for a fulfilling retirement.
---
Go to Asheville North Carolina Real Estate Home from Retire in Asheville