Leicester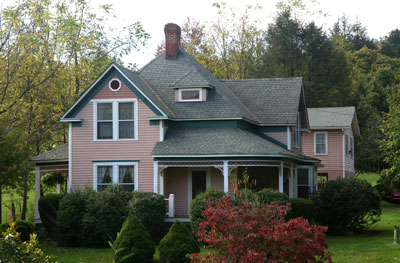 About 10 miles northwest of Asheville is Leicester, a growing area whose residents have tried unsuccessfully to incorporate as a town a couple of times in recent years. As a community, it covers nearly 70 square miles and has more than 12,000 residents. (Thank you to Anoldent on Flickr for the photo above)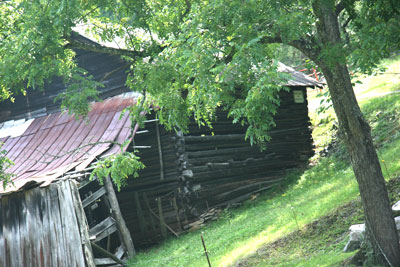 It's worth noting that the name Leicester has a couple of pronunciations. We use what seems to be the most common, and that's LES-ter. But, some people say LEE-ces-ter. People who've lived there for generations use both. (Thank you to my daughter Ellie for the photo above. Come visit more often!)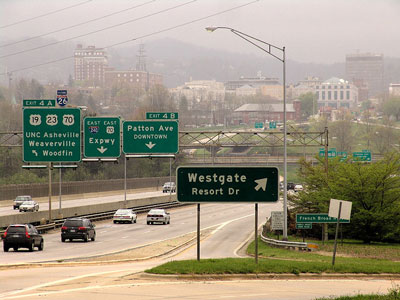 Patton Avenue in downtown Asheville leads west to New Leicester Highway, N.C. 63, which takes you north. Some people in here don't like the increasing traffic congestion along these roads, and commutes to Asheville can be lengthy at rush hour – that's by Asheville standards, still short compared to major metro areas. (Thank you to Zen Sutherland on Flickr for the photo above.)
Although there is not a walkable town center, it is a mostly self-contained community. You'll find all the commercial services you need here, mainly along the highway. The community has a volunteer fire department with full-time and volunteer crews. There's also an elementary school with grades K-5. (Thanks to Ellie again for the the goat photo!)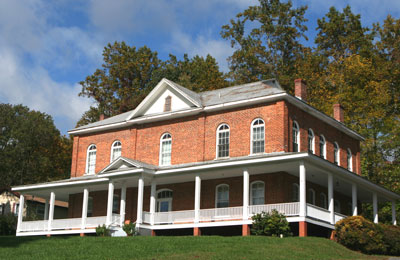 For all its conveniences, parts of this area have a rural feel, with some narrow country roads, farms and enchanting mountain views. You'd never guess you're just 15 minutes from downtown Asheville. If you want to have a garden, you'll find plenty of opportunities for that on some of the properties here. (Thank you to Anoldent on Flickr for the photo of the brick home above.)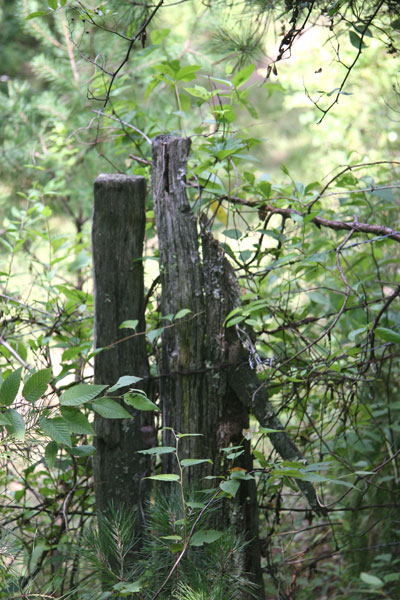 Maybe it's the scenery that inspires the cluster of artists in this part of Buncombe County. The Leicester Artists group includes painters, metalworkers, woodworkers, fiber artists, broom makers and others who have organized an annual, self-guided studio tour in recent years.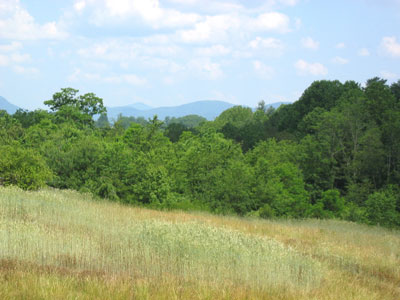 This area can be a good fit for people who want conveniences and services nearby but appreciate being a bit apart from Asheville's busyness. You may find the breathing room you want.
---
By Jess Clarke, Asheville writer, editor, proofreader, poet. Contact her here.
---
What are the homes like?
You can find every kind of home in this part of Buncombe County. Right now, as I'm writing this, the lowest priced home is a tiny foreclosed home of less than 900 square feet on just over one acre. The asking price is $66,500.
The most expensive home here currently is over 9,000 square feet and sits on over 10 acres. What is the price? It's almost $3,000,000.
There's everything in between. Let me know if you want more information.
---