Introducing Jess Clarke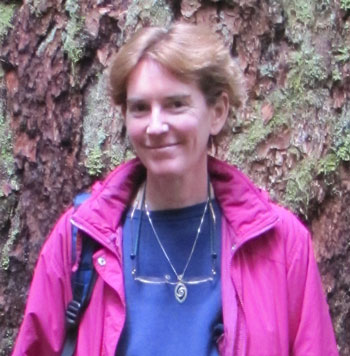 I want to introduce Jess Clarke, a Vermont-based writer.
She's helping me keep up with all the information I want you to have access to on my website.
I've been a fan of Jess's writing for many years. She writes about the ordinary and extraordinary - all of it fascinating!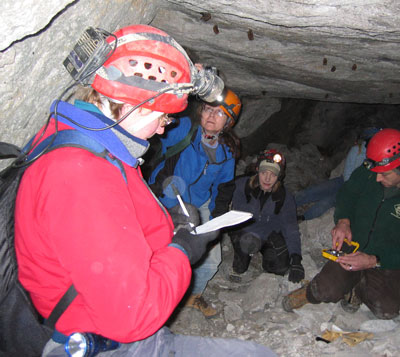 The environment, the arts, health and social issues, higher education, business, tourism and just about everything else you can imagine - Jess Clarke has written about it.
She's tromped through the woods in the dark looking for saw-whet owls (photo below) and tried the slippery skill of ice climbing, navigated caves to count hibernating bats (photo above), visited a nude resort (sorry, no photo:) and dug ramps on a West Virginia mountainside. She's talked with and written about Virginia's death row inmates, interviewed suicide survivors and followed AIDS patients. She brings the world to readers.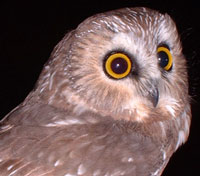 As a former longtime newspaper journalist, Jess has written for most beats, staying up all hours to cover governmental meetings and chasing police calls.
She's won journalism awards for health and science articles, home, leisure and entertainment writing, in-depth and investigative stories, business articles and other projects.
Jess, originally from Virginia, now writes and edits for a wide variety of national and regional print publications and websites. She's also a marketing communications consultant for businesses and organizations in higher education, public relations, tourism, finance, construction, health care, real estate, and other sectors.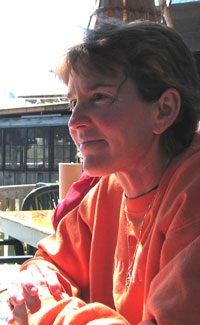 She ran a bed and breakfast at her home in Asheville when she lived there. Now, she writes poetry and hosts a monthly poetry group at her home in Burlington, Vermont, as well as continuing to write professionally.
You can reach her here.
We'll both be writing for this site. Jess' name will be on the articles she writes. So if there's no name, it's something I wrote!
---