West Asheville is it!
by Aaron Maret
(West Asheville, NC)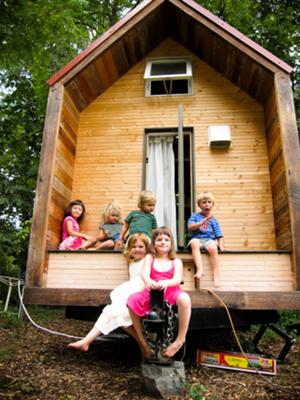 kids!
Before moving to the Asheville area in July, 2008, I traveled far and wide to find a place to settle down. I had lived happily in the San Francisco Bay Area for 10 years, I loved the culturally progressive atmosphere, the beautiful environment and the weather. But it was difficult to afford to buy land and pursue my dreams of creating and living in community.

The winds finally blew me and my family to Asheville and we knew fairly instantly that there was something unique and quite special about the energy, people and natural beauty of this place.

But where in Asheville should we settle down? The cozy, thriving, family-friendly vibe of West Asheville won us over almost immediately. We lived in two different rental houses, both of which we enjoyed, before finding a very special property that we bought last year.

If you have kids, value local culture, open-mindedness, creativity and a focus on a sustainable future, you should definitely check out West Asheville!

Tree's comment:
Thanks, so much, Aaron! I think you've expressed the West Asheville feel in a nutshell. So glad you're enjoying it and excited to see the photos! Aaron built his family's own tiny home on wheels. I should probably mention that he and his wife just have one child not all these kids live there :0). Their home is a piece of art.