Weaverville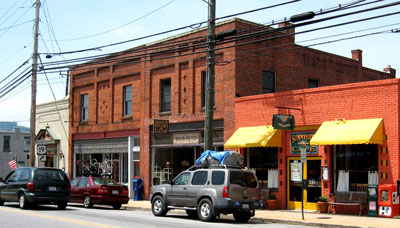 The Buncombe County town of Weaverville is about 10 miles north of Asheville, bordered by U.S. 19 and U.S. 23. Boasting a public library, schools, a lively but small downtown, manufacturing, big-box stores, and a shopping center, the town is more than just a bedroom community for Asheville. If you want a folksy, laid-back feel with plenty of amenities, Weaverville is worth exploring.
You can have a home with a view like this and still be able to walk to Main Street!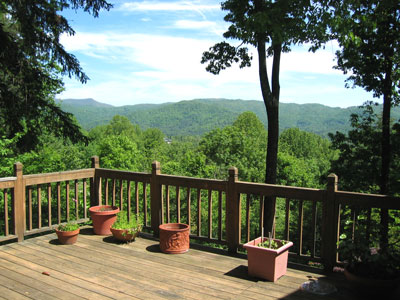 With a population of fewer than 5,000 people, it's a cozy community with active visual arts and music scenes that add to the personality on Main Street downtown. Plantings by garden clubs help spruce up the well-maintained downtown business district, which features some historic buildings.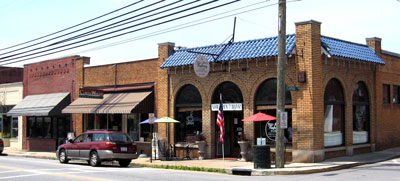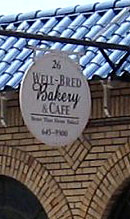 (Thanks to twbuckner on Flickr for all three Main Street photos.)
Main Street is the town's music hub. The Well-Bred Bakery & Cafe is a popular spot for artisan breads and pastries, organic coffee and live music. A new, happening place is Jack of Hearts, a pub and restaurant with jam sessions and other live music located in a former firehouse. Blue Mountain Pizza offers live music and open-mic nights.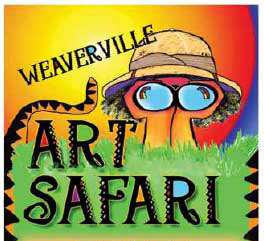 A handful of art galleries are downtown, and the semiannual Art Safari draws crowds to tour artists' studios in May and October. The annual Art in Autumn Outdoor Arts and Crafts Festival takes place in September.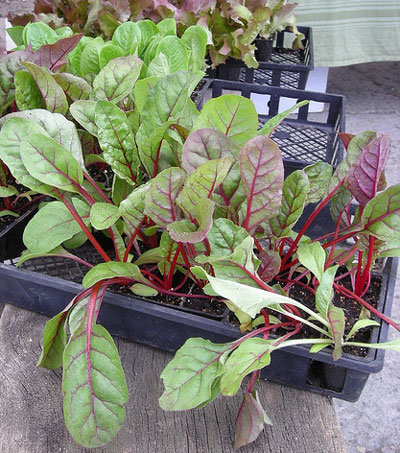 (Thanks to katuah on Flickr for the tailgate market photo.)

The main recreational spot in town is Lake Louise Park, and Reems Creek flows through town beside the park. Along with enjoying outdoor recreation, who doesn't like fresh produce and flowers? Check out the local b>tailgate market, which operates weekly in warm months behind the community center next to Lake Louise Park.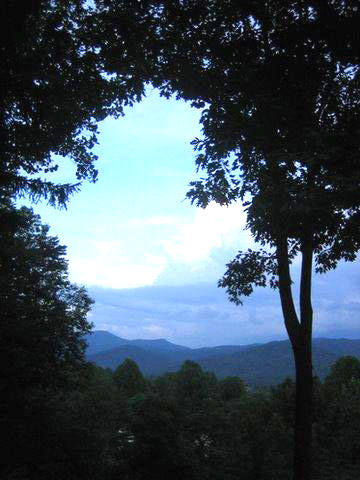 Weaverville's economic base is fairly diversified for a small town. Arvato, which makes CDs and Blu-ray discs, and Baldor Electric Co., which manufactures mechanical power transmission components, are among the town's largest employers.
And you can always start your own business! (Thanks to melystu on Flickr for this photo of Weaverville sheep.)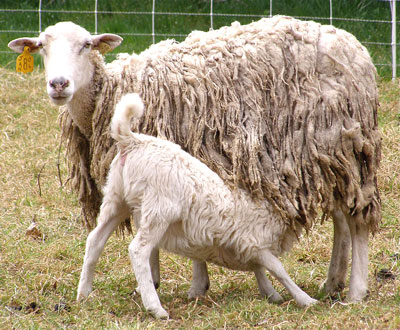 ---
By Jess Clarke, Asheville writer, editor, proofreader, poet. Contact her here.
---
What are the homes like?
What kinds of homes can you find in Weaverville? All kinds! It isn't unusual at any one time to have a whole spectrum of single family homes, townhomes and condos.
As I'm writing this the highest priced home is just under $2,000,000. What you get for that is mostly a lot of incredible land - 181 acres with a lake, springs, hiking trails and a log home.
The least expensive available is a single-wide on 1.24 acres for under $60,000.
Then, of course, there's everything in between... Let me know if you have any questions!
---
Return to Asheville Communities

Return to Asheville North Carolina Real Estate Home