Norwood Park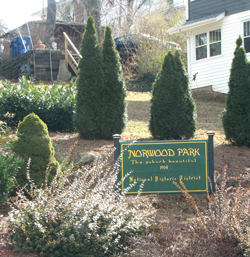 Norwood Park, an Asheville Historical District, would be a great place to live. It's located just north of downtown and is walkable to restaurants and other businesses along Merrimon Avenue.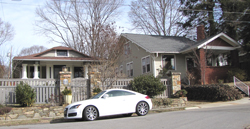 You can find Norwood Park by driving up Merrimon Avenue and turning right just after Luella's Bar-B-Que onto Murdock Avenue. It's roughly bounded by Murdock on the west and south, Norwood on the East and Woodward on the north.
In 2008 it was listed in the National Register. The neighborhood covers about twenty-six acres. Many of the houses were built during the first three decades of the 1900s. The most common style is the Craftsman Bungalow. Other common styles include Colonial Revival, Tudor Revival, Minimal Tradition and Dutch Colonial. More homes were built between the late 1930s and late 1950s.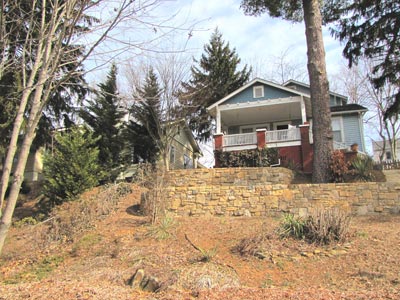 If you approach from Merrimon, turning onto Woodward and going right, you'll see the houses sitting to your left at the top of a steep hill. Some of the other lots, however, are nearly level or sloping gently.
When this neighborhood was built, there was probably a need for middle class housing, so these homes tend to be smaller and on smaller lots than other historical neighborhoods like Grove Park and Montford.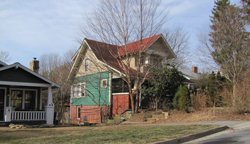 This was one of the new automobile neighborhoods. Alleys were designed to run behind the houses with garages for cars.
The "suburb beautiful" movement was also gaining popularity around the country. Curving streets that followed the natural topography was important. I wish designers had kept that value! Sidewalks and tree-lined streets were also part of the trend.
The two oldest homes here are located at 39 Ramoth Rd and 104 Woodward Avenue. These were both originally farmhouses.
Just let me know if you have any questions.
---