Haw Creek
Haw Creek is a convenient hide-away - so close to town, a very special established community.
You head east on Tunnel Road, by South Tunnel, where you would have gone right to go to the Asheville Mall and keep going, under I-240. You'll come to a traffic light where you turn left onto Haw Creek Road.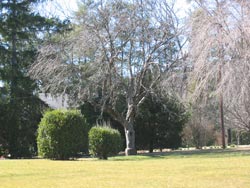 Some of the homes date back to the 1920's, but there are newer homes, too - and some lots waiting for homes to be built on.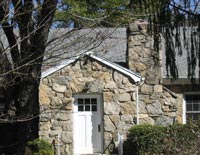 There are many different styles - Tudor, arts and crafts, colonial, Cape Cod and more - some are also "green."
There are also townhomes, some multifamily homes and apartments.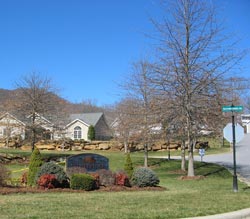 This area feels rural, but there are places where homes are quite close together. The mature trees and narrow, winding roads make it feel more remote than it is.
There's even a great barbecue restaurant there with live music! Ruby's BBQ Shack.
You can visit their community website This will give you a good idea of what life is like in the community and there are more photos as well.
---
Go to Asheville North Carolina Real Estate Home
from Haw Creek

Go to Asheville Communities

Go to Asheville Forums