Chestnut Hill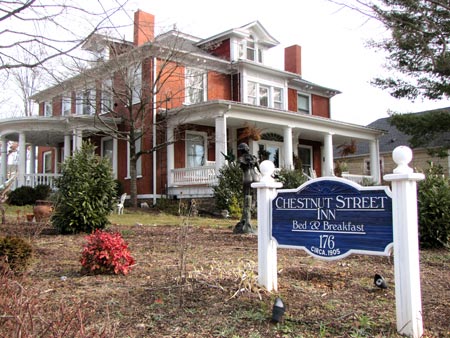 Chestnut Hill is one of Asheville's historical districts that began on the northern edge of town in Asheville's frontier days. There are about 200 buildings in the neighborhood and most were originally residential.
When the railroad brought a spurt in population growth, this neighborhood became a fine housing district.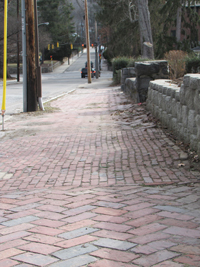 Some of the sidewalks in Chestnut Hill are still brick-paved with granite curbs. This is quaint, but may not be practical for anyone who needs to use a wheelchair or who walks with a cane and needs a very smooth surface.
The tree-lined streets and homes, built mainly during the late-nineteenth and early-twentieth centuries, were at one time the residences of some of Asheville's lawyers, businessmen, teachers, other professionals and their servants and laborers.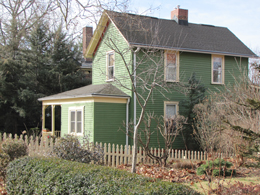 Some of the homes were built as rental "cottages" for tourists. It seems Asheville has always been a tourist destination!
So, there is a wide variety of home types from very small, humble abodes to large and luxurious. There's a very good chance you'll be able to find what you need here, as long as you like something historical.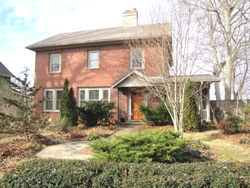 If you drive or stroll through the neighborhood, you'll see a variety of historical home styles such as classic Victorian, Grand Colonial Revival and Queen Anne. Remember that historical homes may not be energy efficient, depending on the updates that have been made.
This historical Asheville neighborhood is roughly bounded by Merrimon Avenue, Orchard, Hillside, and Charlotte Streets.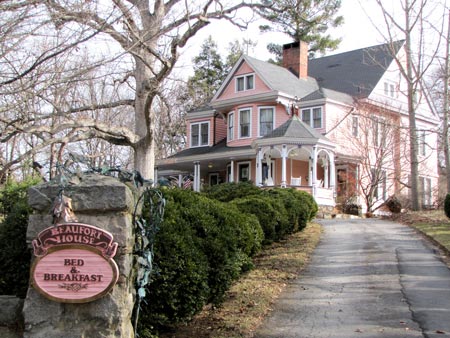 When you're visiting Asheville, you may even want to stay at one of the historical homes that now serve as a bed and breakfast. It will be a great place to stay so you won't need to drive downtown - you can just walk.
---