Kenilworth
Lovely Kenilworth is a convenient, established Asheville community of homes for every taste and budget.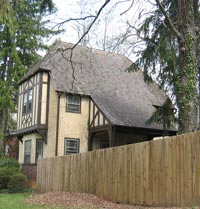 Tree-lined streets, curving roads, historic homes and new homes, This is a neighborhood you'll want to see.
Hidden away between the hospitals, Tunnel Road and the Asheville Mall, it's a secret place with its own 19-acre lake in the middle of the city!
It's also not far from Historic Biltmore Village and the Biltmore Estate. That explains why some of the historic homes were built there around the turn of the century - probably friends of the Vanderbilts.
Actually, this community was its own town from 1891 until 1929 when the residents took a vote agreeing to allow Asheville to annex it.
James Madison Chiles, a developer from Lenoir, NC, visited the area and immediately saw the potential. He became part owner of the historic Kenilworth Inn and eventually executed his dream experimental planned residential development, lake and all.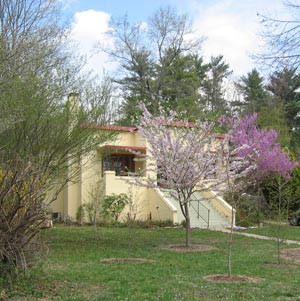 Chiles and his sister loved history and gave many of the streets names based on the Kenilworth Castle in England.
You'll have to drive through this neighborhood yourself to see what you think...
...but be sure you bring a good map. It's very easy to get lost!
Here's a map to get you headed in the right direction.

View Kenilworth, NC in a larger map
---
Return to Asheville Communities from Kenilworth

Go to Asheville North Carolina Real Estate Home