Free Asheville Activities
There are so many free Asheville activities! It's so nice to live in a place where you don't always have to spend money to have a good time!
Just walking down the street is a fun activity. There are benches around downtown and great park places where you can just sit and people-watch, feed the pigeons, or read one of Asheville's free publications.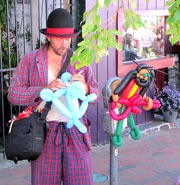 You can also enjoy the various street performers: musicians, magicians, jugglers, human statues, dancers, everything you can think of. Of course, they appreciate it when you put some money in the hat.
You can run through the water fountains at Pack Square Park - yes, it's allowed and a popular activity for a hot day.
Friday nights the natives get restless and the downtown drumming circle attracts crowds that, for some reason, can't hold still.
Summer Saturday evenings you can spread a blanket and listen to bluegrass and mountain music at Shindig on the Green.
One of my favorite things is to browse the galleries. I usually can't wait to get home and tackle some creative project.
Some of the many local breweries have free tours - with free samples!
Speaking of free tours, one of the best around is the Basilica of Saint Lawrence.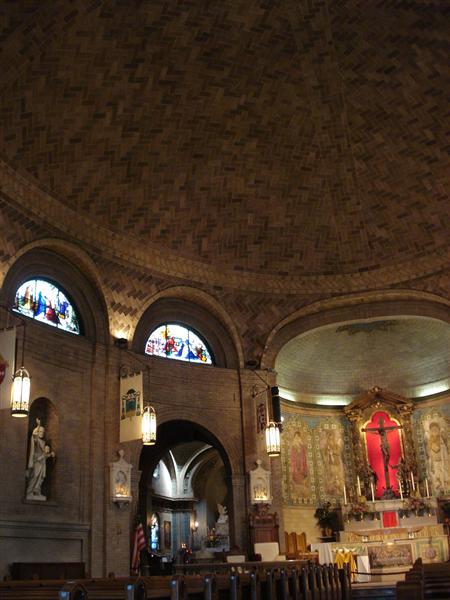 This photo was taken by Tim Brown Architects.
You can also do a self-guided downtown walking tour. Ask about it at the Asheville Visitors' Center.
Walking through the Riverside Cemetery may seem like a strange thing to do, but it's really a lovely place and you may find some of the graves interesting - like Thomas Wolfe and O. Henry.
There are many more free things to do. What is your favorite?
Have Some Suggestions for
Free Things To Do In Asheville?
Do you have some suggestion for free things to do in Asheville? There are all kinds of fun free things to do in and around Asheville. Please share!
What Other Visitors Have Suggested...
Click below to see more free things from other visitors to this page...

Asheville Private Walking Tour

We're offering a private walking tour by appointment only. It's a great introduction to Asheville! There is a flat $50 fee for groups up to four people …
The Thomas Wolfe House Not rated yet
It's not free unless you've taken the Historic Trolley Tour and then you can use your ticket to get in free. Otherwise it costs a whole $1.!!! Ha! That's …
---
Go to Asheville North Carolina Real Estate Home
from Free Asheville Activities

Return to Asheville Forums